Neil Young
Poems and reviews
Thanks for finding your way to my website. Browse a few poems, buy a book if you're flush, get updates on readings, publications, and read Scrapper's Alley - my take on the good, the bad (or bard) and ugly of poetry, culture and . . .


Silver Spoon
by Jessamine O'Connor (Salmon)
Preface by Neil Young

When I first heard Jessamine O Connor read her work, I knew at once I was in the company of an unusually vital talent. There was an emotional voltage to her poetry that was compelling. There was raw honesty to her distilled storytelling and insights, with none of the linguistic flannel or grandstanding that too many poets favour. And there, at the heart of it, was the lived experience, in all its painful or joyful ordinariness, of a distinctive voice. I wondered whether that would transfer to the page with equal effect, but needn't have worried. Reading her work in this first full volume is to appreciate the immediacy of poetry that also gains by its textures – poems that strike for the nerve-ends, the ear and intellect, sometimes all at once. as editor of a magazine, The Poets' Republic, I read a diversity of poems from renowned to unknown creators, poems of wildly varying quality, style and form, and from every angled perspective conceivable. It's a rare delight when one of those poets' work makes the hairs on your spine bristle, and makes you covet the chance to be the first to publish it. Here's a poet who does that. Her huge-hearted salute to internationalism, 'Welcome', has instantly become one of my favourite poems. It's a piece of writing that should be pinned to every port's arrival gate; read aloud among schoolchildren; an antidote to insularity and the rationing out of humanity. It's a poem too, like much of Jessamine's output, that fuses the local and global, the personal, social and political, all in one big breath. 'Welcome' attests to the artistic clout of 'keeping it simple', which is not so simple a thing to achieve. Here's what else distinguishes this poet's volume from many others on the packed shelves. she's a writer of insatiable observation, whose watchfulness of norms of existence – in the living home, the street, the doorways, the fields, her native heath, up a chimney, in a dog's glance – often lays bare its abnormality, or urges us on to revisualise the familiar. Telling lines – in poems such as 'Green', for instance – drill into memorable snapshots of experience. Innocence and menace interchange; fear and wonder collide. All this expressed, as is her knack, with unmistakeable lyricism and empathy. In a world and times where borders, fences and hierarchies are being reinforced and remilitarised, we need all the more voices speaking up to articulate the common cause of humanity. Jessamine O'Connor affirms the role of poet and poetry as crucial to that; her poems are its heartfelt and eloquent advocates.
Silver Spoon is available from www.salmonpoetry.com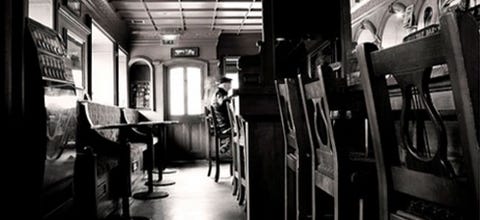 Shrapnel
Latest publication. Thirty-five poems, Poetry Salzburg, 2019. For a signed copy, please send £7 via PayPal to poetworks@live.co.uk
Jimmy Cagney's Long-Lost Kid Half-Brother
Twenty poems. Published 2016 by Black Light Engine Room. Now out of print.
The Parting Glass
Fourteen sonnets, 2016 Currently sold out. Reprint under review for 2019.
Lagan Voices
First volume published by Scryfa, 2012. I still have a few copies in a wee box at the back of a cupboard. For a signed copy, send £5 via PayPal to poetworks@live.co.uk
Scrapper's Alley
Because someone has to say it. The good, the bad (or bard) and ugly of the culture world, and more.
Reviews
Favoured books and recommendations. Poets and publishers, please see page link.
The Poets' Republic
Scotland's sharpest poetry magazine, edited by myself (publishing editor), Marcas Mac an Tuarnear, Magi Gibson, Hugh McMillan and Joy Hendry. Cover art by Jane Burn for Issue 7, which includes essays on overlooked women poets, and the Scottish beatniks. See poetsrepublic.org for details.