Neil Young
Poems and reviews
Thanks for finding your way to my website. Browse a few poems, buy a book if you're flush, get updates on readings, publications, and read Scrapper's Alley - my take on the good, the bad (or bard) and ugly of poetry, culture and . . .



New kidz on the block

The midst of a pandemic may seem like an unlikely time to kick-start a small poetry press. But good things often spring out of a state of flux and adversity or, indeed, because of it. The scorched earth policies of Thatcherism did nothing to douse artistic output - rather, they turbocharged the backlash in drama, poetry and music. And think of all those independent, or indie, publications and record outlets that emerged . . . before the word 'indie' became a byword for avant garde (or a second Scottish independence referendum).
There are good precedents for choosing to do things on your own terms while flashing two fingers at the sobering reality of economics. So it is that Drunk Muse Publications emerges in that death-or-glory spirit, with Hugh McMillan as editor and myself as publisher. It's fair to say this has been a long time coming. Neither of us are on our first shaves. Hugh is one of Scotland's most respected and popular poets writing today, which attests to both his formidable rate of activity and stamina. I'm a lapsed Marxist who makes a good brew. Both of us are editors at The Poets' Republic magazine, alongside Magi Gibson, Marcas Mac an Tuairneir and Joy Hendry, and that remains unchanged. Vive la Republic! Drunk Muse Publications also shares its non-conformist approach. The magazine felt necessary when it came about in 2014. Just as Scottish poetry was undergoing a resurgence, too many of the best poets were scratching around looking for a good collective forum for their work; or, for reasons best known to the gods, they weren't getting much of a look-in at many established journals. One idea behind The Poets' Republic was to create an alternative to that status quo; that continues to be necessary.
While Drunk Muse operates entirely separately, we also recognise that many of the best poets writing in Scotland are under-represented in book form. There may be many reasons for that, not least finances and workload, although favouritism, and deference to academia, are influential factors. What is more noticeable, though, is the lack of publishers in Scotland at a time when so much poetry is being written that has so much to say about the times we inhabit. It's not that there aren't a few, there just aren't enough; and, while it's heartening to see new ones emerge - the more stars in the firmament the better - most tend to be concentrated around the Central Belt and/or skewed towards the sensibilities of the writers there.
Given the demographics, that's unsurprising, although their content, form and linguistics don't mirror the scope of contemporary Scottish poetry. Look to Dumfriesshire and Galloway, Fife, Aberdeenshire, the Highlands and islands, and a more intricate picture takes shape. Beyond the noisy attention-seekers of social media, this is where you'll find the more authentic voices of Scottish life and society, writing in language that appeals to reasonably intelligent people and is rooted in their experiences, concerns and preoccupations.
We'll be doing our bit to reflect that world by publishing four new books between next spring and autumn. There's a bit of crystal-ball-gazing involved with this timing, as we're hoping that by then live readings - with human beings physically in the same room, remember that? - will once again be safe and practicable. By spring, we're all likely be mad for it, anyway, so I'm keenly anticipating a resurgence of readings and festivals. Nothing compares to the intimacy of the spoken word in close proximity to an audience, just as nothing comes close to the printed word on paper. Our aim is to excel at producing and promoting both.
We're holding off until the new year to announce our list of the poets we've commissioned for the first publications. Suffice as to say, their names will both delight and surprise. Later, we will be inviting submissions. Until then, please do support your local poetry publisher by following us on Facebook and Twitter. With all our current aggravations, there could be no better time for it.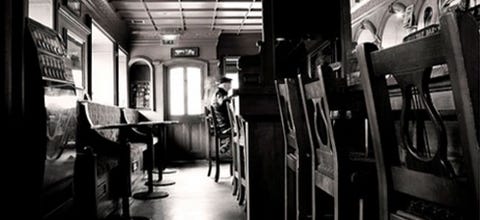 Shrapnel
Latest publication. Thirty-five poems, Poetry Salzburg, 2019. For a signed copy, please send £7 via PayPal to poetworks@live.co.uk
Jimmy Cagney's Long-Lost Kid Half-Brother
Twenty poems. Published 2016 by Black Light Engine Room. Now out of print.
The Parting Glass
Fourteen sonnets, 2016 Currently sold out. Reprint under review for 2019.
Lagan Voices
First volume published by Scryfa, 2012. I still have a few copies in a wee box at the back of a cupboard. For a signed copy, send £5 via PayPal to poetworks@live.co.uk
Scrapper's Alley
Because someone has to say it. The good, the bad (or bard) and ugly of the culture world, and more.
Reviews
Favoured books and recommendations. Poets and publishers, please see page link.
The Poets' Republic
Scotland's sharpest poetry magazine, edited by myself (publishing editor), Marcas Mac an Tuarnear, Magi Gibson, Hugh McMillan and Joy Hendry. Cover art by Jane Burn for Issue 7, which includes essays on overlooked women poets, and the Scottish beatniks. See poetsrepublic.org for details.